EX ON THE BEACH Launch in Milan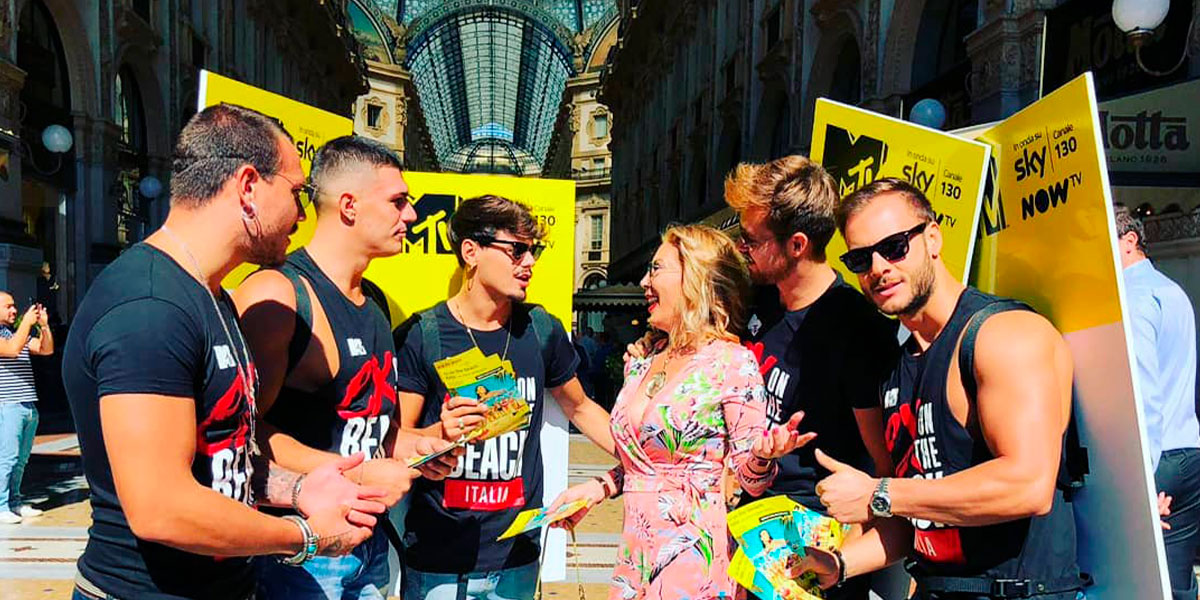 EX ON THE BEACH ITALIA on MTV
EX ON THE BEACH protagonists invited the Milanese (in particular ... girls and women) to attend the first episodes of the Italian series of the American format that has been so successful but also generated many discussions on social around the world.
The guys went around Milan city center asking the women who met what significant experiences they had with their ex, if they had messages for them and even tried to seduce them in a few minutes !!!
Obviously, the protagonists' approach was ironic and self-ironic thus getting a lot of smiles and, sometimes, also some kisses.
The initiative was filmed on MTV's social channels and shared by those who met the protagonists live.