With an extraordinary circulation of one million copies on November 20th came out the publication "Italia Digitale"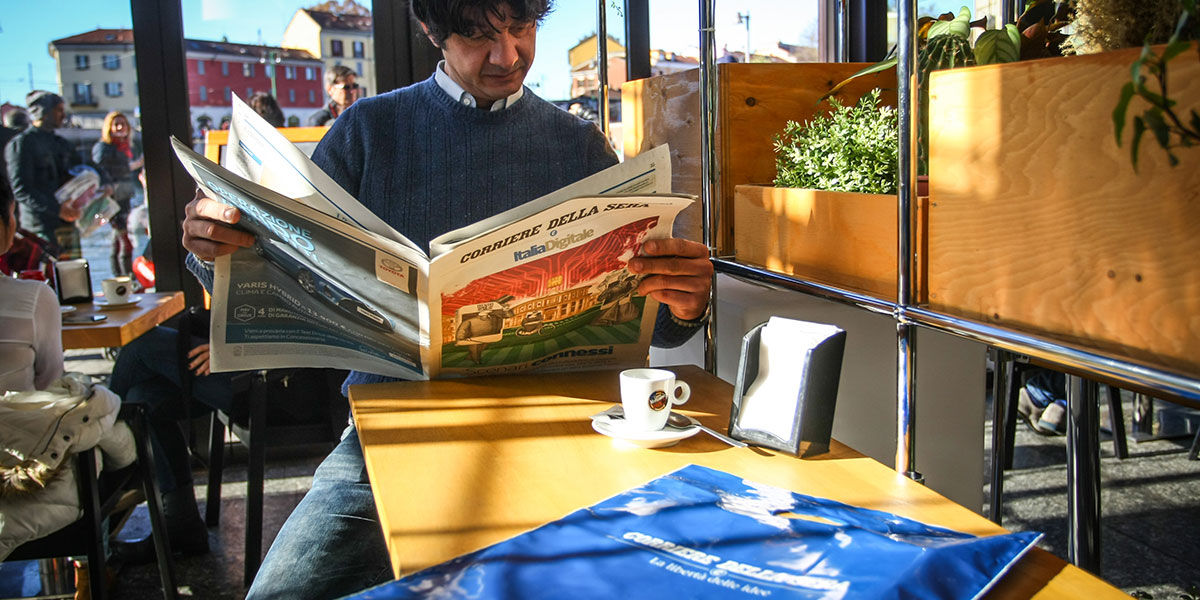 "Italia Digitale", an all-around picture of technology in our country
With extraordinary and widespread activities of street marketing, the publication Italia Digitale was distributed in 10 Italian cities, in the best hotels of Milan and Rome and in car2go's. The Corriere della Sera special publication takes an all-around picture on how technology influenced our country and our lives: work, medicine, education, social, finance, shopping, services, smart cities. And the analysis of the great challenge that lies ahead: integrating new languages ​​in a truly national system.
"Italia Digitale" tells stories of cutting-edge projects, in major universities and research institutions, ranging in every field: from the digitization of ancient books to genomics, to  the future research center in the former Expo in Milan, the new teaching and incubators in universities.
The new way of living the cities, with the sharing economy and new mobility solutions, accessibility, urban design and monitoring of consumption.
A million copies delivered with a qualified distribution … always "Mirata"!