Spongebob and Ninja Turtles live protagonists with the Slime Cup!
The Nickelodeon Slime Cup comes to life with Mirata in an exclusive experiential tour in which the families can have fun with many activities and meet their favorite characters in real life!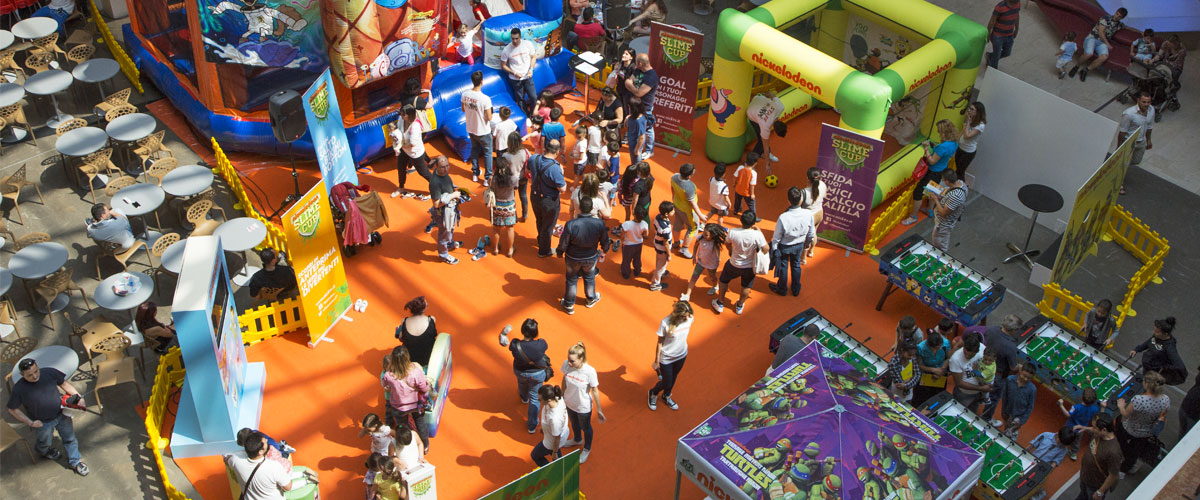 The children can visit Spongebob's inflatable house and challenge themselves in last shot matches with the 4 football tables of the Ninja Turtles, Sanjay and Craig, Spongebob and Patrick.
Moreover, take souvenir pictures in custom backgrounds to demonstrate their readiness to the Football World cup thanks to an exclusive contest in which the participants have to score a goal in an inflatable goal defended by goalkeepers Spongebob and Sanjay&Craig!!
Lastly, a Giochi Preziosi gazebo shows the games that can be brought home from the hypermarket and at every hour our 'board and bones' characters are available for unforgettable souvenir pictures.